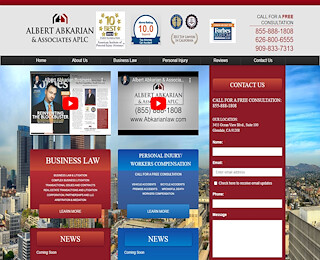 Many people believe that riding as a passenger in a rideshare car is safer than driving on their own. While it is safer to take an Uber than to drive after you have been drinking, it still may not be the safest way to get around town. Accidents occur every day, and many of them happen with rideshare vehicles. If you got hurt in an accident, you need to contact an Uber accident lawyer in Apple Valley to protect your rights and help you get the compensation you deserve for your injuries.
Who is Responsible for My Injuries?
In any type of accident, the insurance companies will investigate to determine who was at fault. As a passenger, you have to make sure that the responsible party pays for your damages. Rideshare accidents can be extremely complicated. Uber insurance typically covers passengers while they are riding in an Uber. However, if the driver is not on duty, his personal insurance policy covers the accident. Additionally, Uber may not have enough coverage to provide you with the compensation you are owed for your injuries. You need help from an experienced Uber accident lawyer in Apple Valley.
Report the Accident
One thing you must do after an Uber accident is to report it to the police and Uber. Make sure that the driver stops for the accident and calls the police. Although the driver is supposed to make a report to Uber, he or she may try to avoid doing so to protect his driving record. Therefore, you should report the accident immediately, so there is no question as to the date, time, and location of the incident. When possible, take a photo of the license plate and write down the driver's information. This could be helpful later when you speak with an Uber accident lawyer in Apple Valley.
How Can I File A Claim?
The negligent driver should pay for your injuries and other damages through his insurance company. When the driver works for a rideshare company, Uber's insurance should handle the claim. The insurance company representative will contact you to get a statement of the accident and to find out about your injuries. Keep in mind that the company will record your account and could try to use your words against you later. They could also offer you a fast settlement. Remember that the settlement may be too low to cover your expenses, and if you accept the check, you will not be able to take any legal action later.
Contact An Uber Accident Lawyer in Apple Valley
Uber accidents can be complex and challenging to resolve. An Uber accident lawyer in Apple Valley will handle all the details of the case, collect data, and negotiate with the insurance company to get you the money you deserve for your injuries. It is best to call an attorney as soon as possible to ensure that you can get the best results. Contact our legal team at Albert Abkarian & Associates APLC for a free case consultation.